Customer Reviews
This looks great on my wall. I was concerned that it would be smaller then I expected but it is a very nice size and looks great.
I Love, Love, Love this painting. I want it in every room, but had to choose one. Everyone that has seen it so far wants to buy it from me..... very beautiful and calming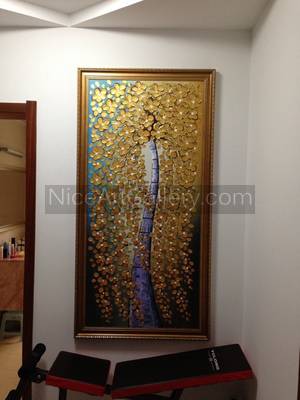 Love this painting.... Exactly what I wanted and with coupon and free shipping it was affordable. So affordable in fact I went and ordered another painting. Shipping was quick and arrived when it said it was. Over all will buy again and again!!
This painting is so bright and genuine. It looks just like I imagined in the space I imagined it in. I am a very satisfied customer. Very positive experience!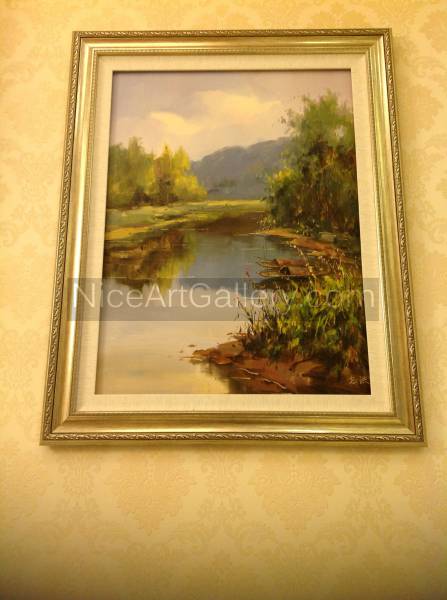 This amazing painting is in my Wedgewood Blue bedroom with a large, unadorned wall. I see it each night before sleep. The detail is intricate and amazing. Very calming!
Good painting. It arrived promptly at a fair price and looked as i expected. Looks great on our bedroom wall.
The painting looks magnificent on the wall...a very colourful addition to the home office.
I used this painting to fill a rather blank spot on my living room wall; its variety of colors really compliment the overall theme of my room and give me a lot of directional freedom as far as coordinating with accent pieces
When my daughter and I saw this painting, we had to get it for her new home. She has it in the master bedroom, but when she has a daughter, we will move it to the nursery. The quality is great and the painting gives you a soft airy feeling. Perfect for the peaceful decor of her bedroom. It will be a piece to pass down from mother to daughter for many generations.
The colors seemed to be captured perfectly. Their vibrancy makes this painting come to life. The matting and framing compliments it nicely, making it look sophisticated.